Meet the Team
Glen Brownlee
NZCAD, Professional member of Architectural Designers of New Zealand
Email: Designer@environs.co.nz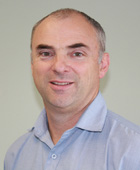 Glen has 20 years experience in the Architectural Design field. Glen is skilled in all aspects of design from helping the client develop a brief and producing initial concept plans, through to developing full working drawings and associated documentation, engaging and working in association with Quantity Surveyors, Surveyors, Landscape consultants, Geotechnical and Structural and Specialist Consulting Engineers.
Projects have involved a wide range of construction types and materials. They have ranged from consent only to full contract projects and include residential alterations through to million dollar plus commercial developments. Glen has in more recent years focused on larger projects both residential and commercial and supplies detailed plans and documentation to see these projects through to completion. Glen has excellent communication skills and an intuition that enables him to quickly attune himself to the client's requirements. Most commonly the first concept presented is accepted. Glen operates as an independent consultant. He likes to be involved and control the project from beginning to end, having personal involvement in all.
Sheryn Brownlee
Dip Hort, Dip LS Tech
Design Management, Project Management, Contract Supervision
Email: Sheryn.Brownlee@environs.co.nz
Sheryn has 30 years work experience in the landscape industry. Her experience has included site development projects, detailed design of hard and soft landscaping, assessments of environmental effects, revegetation programmes and maintenance programmes, contract management and supervision of construction. Sheryn now works as an independent consultant providing services to private clients, other consultants, corporate companies, and local authorities. This builds on previous experience with Opus, Hamilton when she was part of a team of ten Planners, a Landscape Architect and a Graphic Illustrator.
Sheryn has good communication skills with business peers, clients and contractors. She prides herself on maintaining project records, and is diligent in meeting timeframes.